Do you need a

safe

transport ?
Do You want your goods arrive

on time
and

undamaged

?
Do you want a transport

insured

,

certified

and
with

documentation in rule

?
Then you can rely on our service
Bertrans is Italian transport company founded in 2000. Our offer is aimed at customers who require refrigerated transport and not, both Italian and foreign markets. Bertrans is composed of a young team, always willing to take on new professional challenges supporting the customer in the planning phase of the shipping service, or carry out transport only according to the directions as given. Our goal is to optimize delivery times ensuring timely delivery and conforms to standards of quality and safety. We offer customized solutions to provide the most appropriate to customer needs, the nature of the goods and the method of loading. For each type of transport, both in Italy and abroad, we are able to provide efficient and competitive solutions in terms of volumes, delivery time and complexity of transportation. We have a large and varied fleet of vehicles, able to satisfy with competence and professionalism every need specific and personal. Our vehicles, equipment suitable for medium and long rays, are suitable for all types of goods in full respect of the care of the product transported.
International Shipping Sea
International Shipping Earth
We specialize in refrigerated transport. We offer the services of goods transport fresh or frozen according to their required temperatures. We serve the markets of Western Europe and South America, mainly Italy, Germany, Austria, Belgium, France, the Netherlands, Britain, Spain and Greece. The goods are transported continuously monitored thanks to GPS systems present in our vehicles, in order to ensure a safe delivery and quality of service.
International Shipping Plane
We specialize in all types of transport by sea, both FCL (Full Container Load) and LCL (Less Container Load). The agreements with the leading maritime operators allow door to door intermodal and for all international maritime cargo. Bertrans unable to satisfy requests for transport at partial load while also offering booking services for cross shipments abroad to abroad. Ensures service import-export business with award-weekly departures "from" and "to" the main ports of the world. Our company offers the possibility to combine shipping by sea, by air and by land, allowing you to adjust costs and delivery times according to the needs of a different clienteles.
The gradual spread of transport and air freight has undoubtedly expanded the possibility of commercial companies, able nowadays to deliver their goods and their products anywhere in the world and in a very short time.
The assistance of qualified personnel during all logistics processes and advanced computer systems ensure transparency of information along the entire shipment.
In addition to having their own vehicles for your shipments , Bertrans also running the service as agency offering a complete and efficient thanks to the high availability of means of different types: tilts , trailers , loaders , tractors , granvolume , fridge etc.
Bertrans able to ensure a secure and satisfy every need with the feature of being able to collaborate with other established companies in the sector . Our intent is to bring together carriers and companies in an easy , immediate and with attention to the needs of its clients , focusing on the help of new technologies such as the Internet , making it easy and immediate communication between those who need to send and who performs transportation , not to mention agencies and shipping houses , offering a complete service and no charge so you save time and money .
Request information or contact Fill in the fields
To be within 48 hours and without any commitment all the information you about our services , and a contact from us without obligation for you .
You NEVER NOT receive Spam and you can unsubscribe any time with 1 Simple Click! Within 48 hours you will receive all the required information .
Bertrans Srl
via dell'Artigianato37,
37040 Pressana (VR)
Tel: +39.0442.412278
Email:
GMP + is a certification scheme for production, transportation and marketing of animal feed.
The GMP + requirements require the proper use of additives and products for veterinary medicine.
In addition, require controlling the levels of undesirable substances and products such as heavy metals, pesticides and aflatoxin.
Finally, you will be required to take adequate measures to prevent salmonella contamination of animals through feed.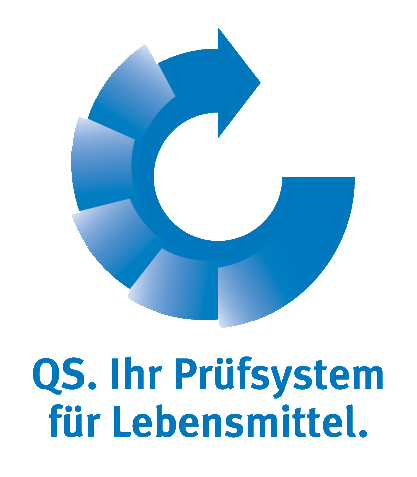 The QS system (an acronym for "Qualität & Sicherheit", or Quality & Safety) is a certification system for quality assurance uniform, the field of crop or herd at the counter of the store. The agri-food QS certification system is made up of about a dozen rules of organization and control that results in a coordinated supply chain. I am interested in this certification areas of feed, meat (especially poultry and pork) and Markets. Each standard details the requirements to be fulfilled depending on the state of the industry in question (eg. Primary production, slaughtering, processing, marketing wholesale or retail).
The goal of QS is to achieve a production of safe food to the consumer through the organization and control independently of the individual market.
Certificato IFS Logistics
The standard certificate IFS Logistic (or ILS - International Logistic Standard) is applied to our company's logistics and maritime and intermodal freight forwarders national and international, and therefore everything that concerns the outsourcing of transport logistics.
Our main goal is to be able to monitor what is going on between the production and distribution.
The IFS Logistic is applied to food and otherwise, and covers all aspects of transport, warehousing, distribution, loading / unloading, etc..
ISO 9001 is a certificate that indicates the system of quality management and helps us in our business, to develop and improve performance.
ISO 9001 certification enables you to demonstrate high levels of prestige of the service, in the bidding for contracts and indicates that the company follows internationally recognized principles of quality management.
Request your quote with our App
With our App Bertrans can post your quote requests and track the status of requests directly by phone or tablet.
Once you submit your request you will be contacted and will be provided with all necessary information regarding your shipment. In addition, through the list of agencies, you will be able to contact the staff, both via email that phone.
Request information or contact Fill in the fields
To be within 48 hours and without any commitment all the information you about our services , and a contact from us without obligation for you .
You NEVER NOT receive Spam and you can unsubscribe any time with 1 Simple Click! Within 48 hours you will receive all the required information .
Bertrans Srl
via dell'Artigianato37,
37040 Pressana (VR)
Tel: +39.0442.412278
Email: